Here is a rundown of books that our club read in 2010, including the theme foods we ate that month at our meeting. Click on the books to learn more at Amazon

January


Our book for January 2010 is Boy, by Roald Dahl. It is a "Cristin Pick."

Menu: peanut butter cookies, sparkling drink, Norweigan meatballs, plate of candies (complete with a mouse!), homemade donuts, and squashed fly biscuits



February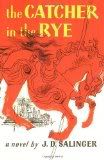 Our book for February 2010 is The Catcher in the Rye, by J.D. Salinger. It is a "Mark F. Pick."

Menu: homemade rye bread, butter, and swiss cheese; peanut butter oat bars; chocolate brownies; cake with blueberries; malted milk; Swiss cheese and Triscuits; tuna salad ("catch") on rye triangles; vegetables and ranch; chips and salsa; and rye circles and Swiss squares.



March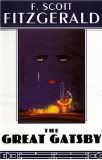 Our book for March 2010 is The Great Gatsby, by F. Scott Fitzgerald. It is a "Pat K. Pick."

Menu: edible fruit bouquets; little smokies and cocktail meatballs; apples and homemade toffee apple dip; non-alcoholic Mint Juleps; chocolate-coconut Mounds cake



April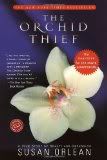 Our book for April 2010 is The Orchid Thief, by Susan Orlean. It is a "Cristin Pick."

Menu: pumpkin bread, biscotti, broccoli salad with citrus dressing, orange meringue pie, lemon squares.



May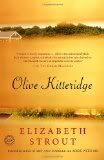 Our book for May 2010 is Olive Kitteridge, by Elizabeth Strout. It is a "Stacy Pick."

Menu: pina coladas and strawberry daiquiris; blueberry cupcakes; doughnuts; crab-stuffed mushrooms; pasta salad made with olive oil



June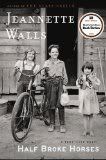 Our book for June 2010 is Half Broke Horses, by Jeannette Walls. It is a "Sherry Pick."

Menu: goat cheeses and crackers, fresh watermelon, cream cheese with red pepper jelly and crackers, pecans, lime water and black cheery drinks with fresh lime, white bean dish, herb biscuits, baked beans, "Cowboy Food," sparkling peaches



July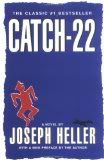 Our book for July 2010 is Catch-22, by Joseph Heller. It is a "James Pick."

Menu: custard pie; Mediterranean dip and crackers; cherry tomato cups; Linzer Torte; angel hair anchovies/sardines and garlic; salami and cream cheese wrapped pickles



August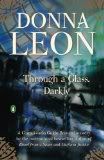 Our book for August 2010 is Through a Glass Darkly, by Donna Leon. It is a "Pat M. Pick."

Menu: melon wrapped in prosciutto/capicola ham; ham and artichoke heart lasagna; dark chocolate mousse; ham and artichoke won tons with fresh basil



September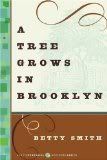 *A 2010 Food for Thought Pick

Our book for September 2010 is
A Tree Grows in Brooklyn
, by Betty Smith. It is a "Kristie Pick."
Menu: Jewish-bread-disguised-as-Ukranian-bread, liverwurst, various spreads; "penny" candy; gingerbread cake and whipped cream; corned beef sandwiches on Jewish rye; potato skins; doughnut holes; chips, homemade salsa, and guacamole
October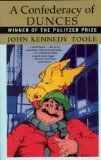 Our book for October 2010 is
A Confederacy of Dunces
, by John Kennedy Toole. It is a "Milo Pick."
Menu: ham salad sandwiches; bread, cheeses, and autumn/harvest mix; brownies; apple cider; Bugles (dunce caps); and Li'l Smokies with dipping sauces.
November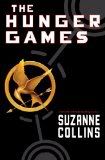 *A 2010 Food for Thought Pick
Our book for November 2010 is
The Hunger Games
, by Suzanne Collins. It is a "Mark M. Pick."
Menu: platter of plenty (breads, jams, dried fruits, etc.); oatmeal apple cookies; oatmeal raisin cookies; fresh fruit platter; goat cheese with wild blueberries and crackers.
December
Here are the books from our Holiday Yankee Swap, including who brought each one:
The Whole
, by John Reed (Mark F.)
The Fox In the Cupboard: A Memoir
, by Jane Shilling (Stacy)
Sarah's Key
, by Tatiana de Rosnay (Kristie and Sherri)
Bubble Gum and Hula Hoops: The Origins of Objects in Our Everyday Lives
, by Harry Oliver (James)
Angler: The Cheney Vice Presidency
, by Barton Gellman (Pat K.)
The Audacity of Hope
, by Barrack Obama (Mark M.)
The Neverending Story
, by Michael Ende (Pat M.)
Works of Jane Austen (Cristin)
The Brass Verdict
, by Michael Connelly (Milo)