Here is a rundown of books that our club read in 2011, including the theme foods we ate that month at our meeting. Click on the books to learn more at Amazon.


JANUARY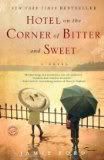 Our book for January 2011 is Hotel on the Corner of Bitter and Sweet, by Jamie Ford. It is a "Rebecca Pick."

*2011 FOOD FOR THOUGHT PICK

Menu: sourdough bread and homemade peach jam; rice crackers with cheese spreads and wasabi sauce; fruit salad with lychee fruit; homemade rolls and butters and apple butter; crackers with salmon spread; sausage-pasta-tomato stew; Chinese dumplings; various Chinese "dim sum" finger foods/appetizers



FEBRUARY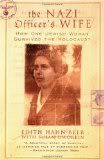 Our book for February 2011 is The Nazi Officer's Wife, by Edith H. Beer. It is a "Shawn Pick."

Menu: nuts and fruit mix; Brie cheese, crackers, and peach butter; baked potato soup and toppings; German potato salad; coconut cream pie





MARCH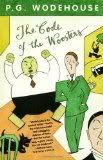 Our book for March 2011 is The Code of the Woosters, by P.G. Wodehouse. It is a "Pat K. Pick."

Menu: birthday cake and ice cream (Happy Birthday, Sherry!); potato crusted quiches; 5-layer cheddar cheese, Stilton cheese, and Gorgonzola spread with homemade spinach bread and pita chips; scones with jam (jelly) and cream; strawberry-lemon shortcake



MAY


Our book for May 2011 is
The Millionaire Next Door
, by Thomas Stanley and William Danko. It is a "Stacy Pick."
Menu: guacamole and chips; cheese and cracker tray; mixed nuts and dried fruit; 100 Grand Bars; "on sale" Cinnabon Cinnamon Rolls; Toll House Pie; fresh fruits and dips; cheesecakes; fresh strawberries; Dubliner cheese; pretzel chips; pretzels and raspberry-honey-mustard dip; million-calorie cookies
JUNE
Our book for June 2011 is
The Immortal Life of Henrietta Lacks
, by Rebecca Skloot. It is a "Sherry Pick."
Menu: "Hela"vu Good Dips and chips; nut and dried fruit mix; almond butter snickerdoodles; "cloned" coconut cream pie
JULY
Our book for July 2011 is
A River Runs Through It and Other Stories
, by Norman Maclean. It is a "Kristie Pick."
Menu: fresh salsa and chips; lime-blueberry muffins; garlic-stuffed olives, feta cheese, and fresh tomatoes; cheesecake with blueberry-pomegranate sauce; chocolate-peanut butter cake and Mrs. Field's ice cream; marinated peppers, olive oil, and fresh mozzarella in a pressed baguette
AUGUST
Our book for August 2011 is
Cutting for Stone
, by Abraham Verghese. It is a "Pat M. Pick."
*2011 FOOD FOR THOUGHT PICK
Menu: Ethiopian chicken stew and flatbread; peach cobbler; potato curry and rice; birthday cake; double chocolate brownies
SEPTEMBER
Our book for September 2011 is
All Creatures Great and Small
, by James Herriot. It is a "Cristin Pick."
Menu: British Fidget Pie; apple-cherry-cranberry crisp with whipped cream; popovers and jams/butters
OCTOBER
Our book for October 2011 is
The Book Thief
, by Markus Zusak. It is a "Mark F. Pick."
Menu: apple pan dowdy with heavy cream; apple crisp and whipped cream; homemade rolls with butter and apple butter; apple chips; muenster cheese and crackers; sliced apples and grapes with caramel-peanut butter dip
DECEMBER
Here are the books from our Holiday Yankee Swap, including who brought each one:
Water for Elephants, by Emily Gruen (Stacy)
Day of Infamy, by Walter Lord (Mark)
Our Dumb World: The Onion's Atlas of the Planet Earth (Milo)
On Agate Hill, by Lee Smith (Pat M.)
Three from Vonnegut (Pat K.)
All Over but the Shoutin', by Rick Bragg (Sherry K.)
Sherlock Holmes Stories (Cristin)